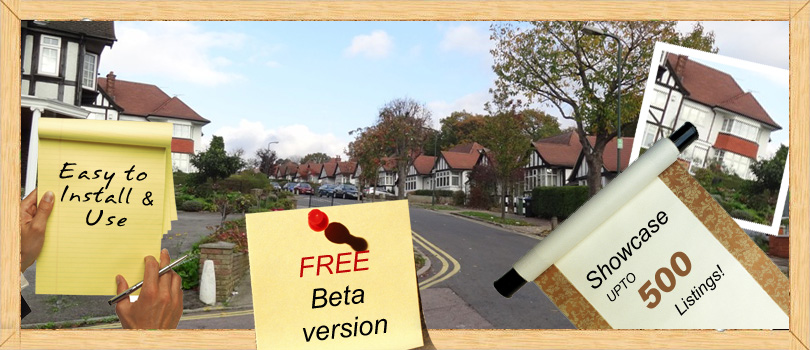 Now your property listing's go social with Apps Mav's Real Estate Facebook App
Apps Mav has launched Mav – Real Estate Facebook App to enable the Real Estate business owners with extensive Facebook Marketing opportunities. While Facebook presents a plethora of opportunities to a variety of businesses, the Real Estate industry in specific can draw a lot from the vast Facebook marketing opportunities. To help the industry tap into these opportunities, Apps Mav has recently launched the Real Estate App for Facebook, which is free during the Beta Version.
Designed to maximize the visibility of Facebook Real Estate listings, Apps Mav's latest App enables Facebook Real Estate Pages to leverage the vast potential of Real Estate Marketing on Facebook. Akash Malik, Founder – Apps Mav, said, "For real estate professionals, it's becoming increasingly difficult to reach out and engage with their customers. By using the extensive reach and popularity of social media, agents and brokers have an excellent engagement channel – We hope that our Real Estate Facebook App helps the Real Estate Industry to connect with it's customers"
The Real Estate Facebook App, is available on Apps Mav's website and is FREE during the Beta period. It comes loaded with features that will give any real estate business an opportunity to connect with a vast audience. This Facebook app allows real estate listings to be displayed on your Facebook page. It is customizable to make it brand-friendly and is extremely easy to set up with no technical knowledge required.
All in all, Real Estate Facebook App presents an exciting platform for any real estate business looking to explore the fantastic world of Facebook Marketing.
About Maverick Mav
Maverick Mav is Australia's foremost Social Media Consultancy in Sydney, offering a wide range of social media marketing strategies. Backed by highly experienced web developers, internet marketers, search engine marketers and talented creative professionals, we like sharing our knowledge and making it easier for businesses – large and small – to leverage the dynamic opportunities available in the online world. To find out more about social media marketing, please write to sales@maverickmav.com.au
About Apps Mav
Apps Mav is Maverick Mav's application development arm and a full-service social media agency. We create highly interactive custom-built and off-the-shelf Apps for Facebook. Catering to wide range of industry and needs, we can design quick and easy-to-upload, off-the-shelf Facebook Apps or more specialised custom Apps for Facebook with tailored features. Backed by Maverick Mav's expertise and experience, Apps Mav is dedicated to supporting your business goals and to helping you grow your business via Social Media and Facebook Marketing.