ECOMMERCE WEBSITE DESIGN
WHAT WE CAN DO FOR YOU !
Fully featured customised Online store. The E commerce model is simple and is already been used by many store owners across the world.
Sell online with the latest, easy and secure Ecommerce technology.
It's simple, it's easy and it's cost effective.

OVERVIEW
PAYMENT GATEWAYS
SHIPPING METHODS
AFFLIATE PLUGINS
SOCIAL PLUGINS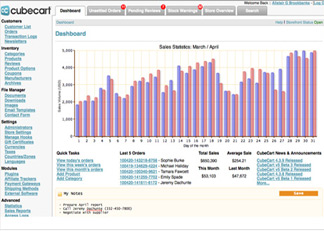 Intuitive New Control Panel
From here every aspect of the store can be controlled. On login the dashboard is presented which at a glance shows real time sales statistics as well as notifications for things such as low stock warnings, moderation of customer reviews/comments and of course attention to orders that need handling. Unlike many ecommerce solutions there are no limits to the number of store operators you can have or concerns over the amount of products, categories and images etc. There simply are no limits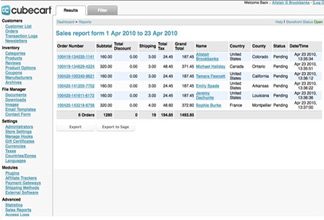 SALES REPORTS
Every business needs access to sales data on demand. The sale reporting tool allows you to display and export custom sales reports for third party spread sheet softwares.
CubeCart version 5 has a new Sage® integration so this sales data can be exported and imported directly to it with just a few clicks. A similar export tool exists for your customers too.
Please note that more financial software integrations will be added in the future such as Quickbooks®.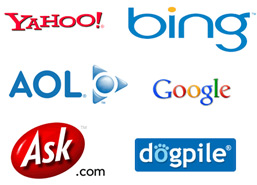 Search Engine Optimisation
CubeCart doesn't just automatically build your product, category and CMS pages but it does so dynamically generating search engine friendly URL's. These can be customised to literally any value you want giving you total control. On top of this it is possible to tweak your meta title, description and keywords to fine tune your search engine results. Get your site seen!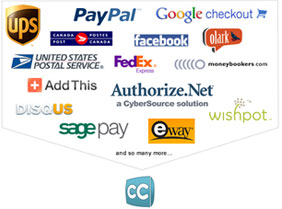 A Plethora of Plugins & Modules
Once your store is installed with a few clicks it is possible to enable all kinds of plugins and modules. These include all major payment and courier systems, 3rd party affiliate software, social sharing tools and Facebook integration.
We are continually partnering with new companies. New modules and plugins are added regularly. If there is a specific system that is of interest to you please get in touch and we will be happy to see if it can be integrated.
No Extra Cost
Availablity
PCI Required
SSL Required
Alternate Checkout
2Checkout


=
=
=
Authorize AIM




=
Barclaycart ePDQ


=
=
=
Card Stream


=
=
=
Cart Capture




=
CC Now


=
=
=
CharityClear


=
=
=
ChronoPay


=
=
=
Cre Secure


=
=
=
eWay


=
=
=
FirstData


=
=
=
Google Checkout


=


HSBC API




=
Moneybookers eWallet


=
=
=
Moneybookers Online Bank Transfer


=
=
=
Monyebookers Quick Checkout


=
=
=
Nochex


=
=
=
optimal Payments API




=
=
=
Oprimal Payments Tradegard


=
=
=
PayJunction




=
PayOffline


=
=
=
PayPal Standard


=
=
=
PayPal Express Checkout


=
=

PayPal Website Payments Pro






Native & Alternate
PayPal Direct Payment Only


=
=
=
PayPoint


=
=
=
Print Order Form


=
=
=
SagePay


=
=
=
StrongBox


=
=
=
psiGate




=
RBSWorldPay


=
=
=
Real Time
Country Specific
Availability
Australia Post



Canada post



FedEx



Inetershipper



Parcel2Go



UPS



United States Postal Services



By Category
-


By Order Weight/Zone
-


By Percentage of Order Total
-


By Price (Free over specified amount)
-


Flat Rate
-


Free Shipping
-


Per Item
-


Hosted
Self Hosted
Availability
Aflite

-

ClixGalore

-

iDevAffiliate



JROX
-


TradeDoubler

-

OSI Affiliate



OVERVIEW
PAYMENT GATEWAYS
SHIPPING METHODS
AFFLIATE PLUGINS
SOCIAL PLUGINS